EATING HEALTHY HAS NEVER TASTED
SO GOOD

!
FEED THE WHOLE FAMILY AND HIT YOUR FITNESS GOALS!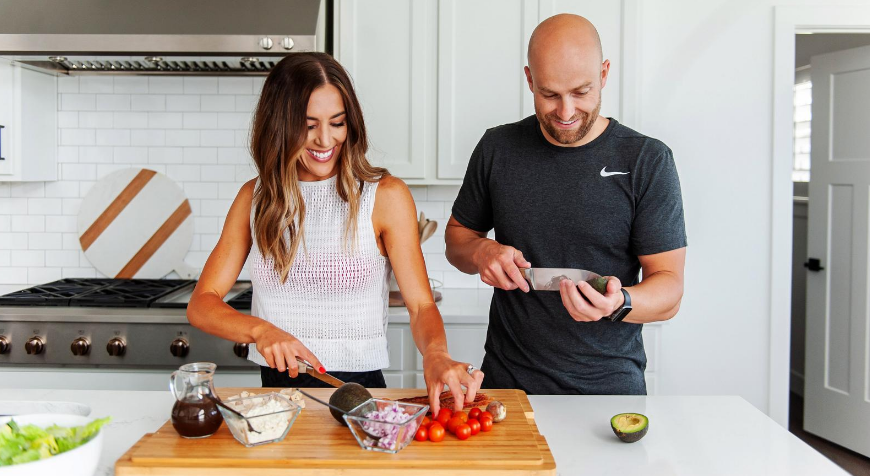 Our Story:

Hi, I'm Elyse! I'm a mom of four, a wife, a Diet Coke fanatic, and I LOVE food. I spent 10 years building one of the most popular food blogs on the internet. During that time I developed a pretty unhealthy relationship with food. Most of the recipes I had created were focused on what I could quickly throw in a Crock-Pot, with almost no thought for nutrition. Food also became a form of "self medication" to deal with the stresses of every day life. Before long, my husband and I didn't even recognize ourselves, and worst of all, we just didn't feel well. It became difficult to do some of the things we loved to do and it kept us from being as active with our kids as we wanted to be.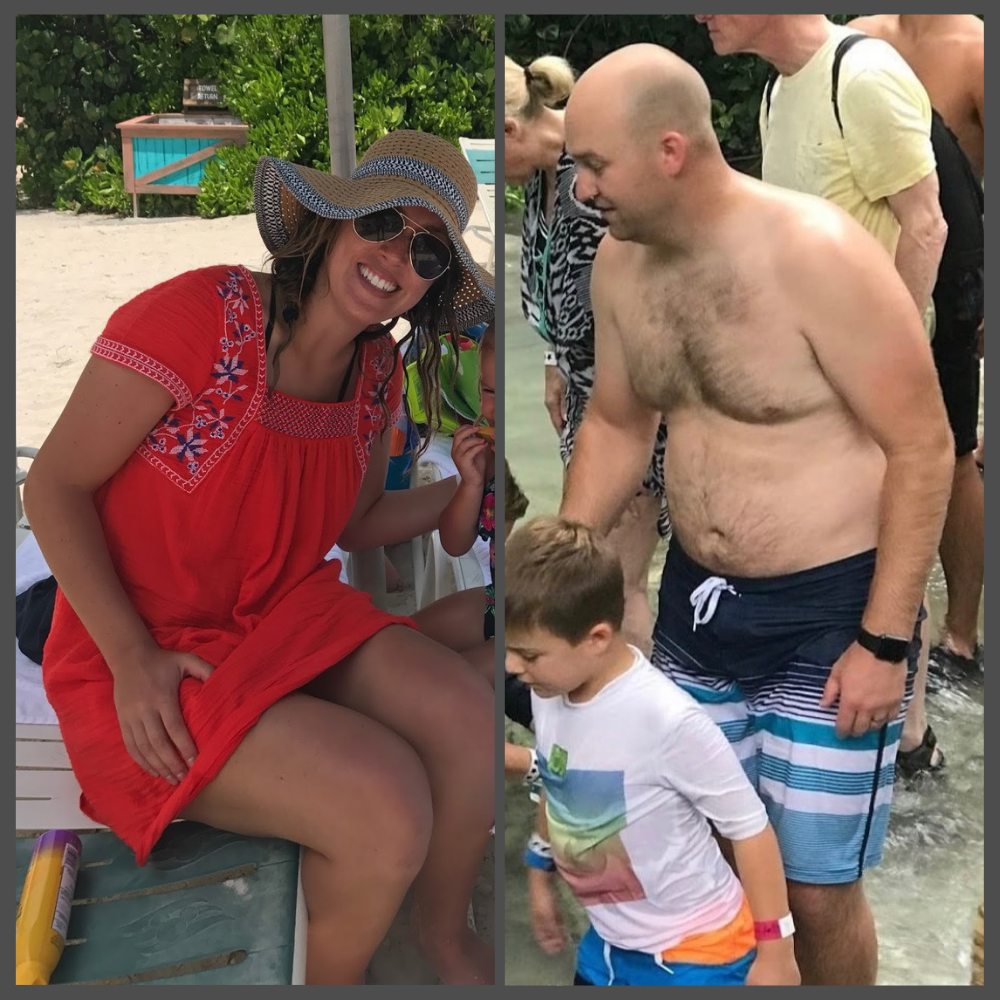 Until, about 7 years ago we decided it was time to take control of our health. We tried just about every type of diet out there, and we got trapped in the "yo-yo diet" cycle. We'd essentially starve ourselves (or cut out an entire food group), do a ton of cardio, lose a little weight, hit our mental & physical limit and put all of the weight back on.

One day, we discovered "macros" and it changed our lives. Tracking "macros is a way of measuring your nutrition by macronutrients (protein, carbs, and fat). It allows you to eat anything you want that you can fit into your macro goals. Finally, a lifestyle change we could stick to and get results without feeling totally deprived.

But as we got started, there was a problem: it was almost impossible to find good macro-friendly recipes. It was either flavorless, plain chicken and veggies, heaps of cottage cheese, and TONS of egg whites OR going back to the cream of chicken soup-type recipes that got us into this mess. So, I started to focus my love of recipe creation on easy, delicious, macro-friendly recipes that my whole family would enjoy.

And voila, we started to see real results and best of all we didn't feel deprived! Combined, we've lost over 100 pounds! Now, we feel great. We still have treats, we haven't given up the foods we love, and we definitely don't starve ourselves! With macros, it's all about balance. Now we're in the best shape of our lives.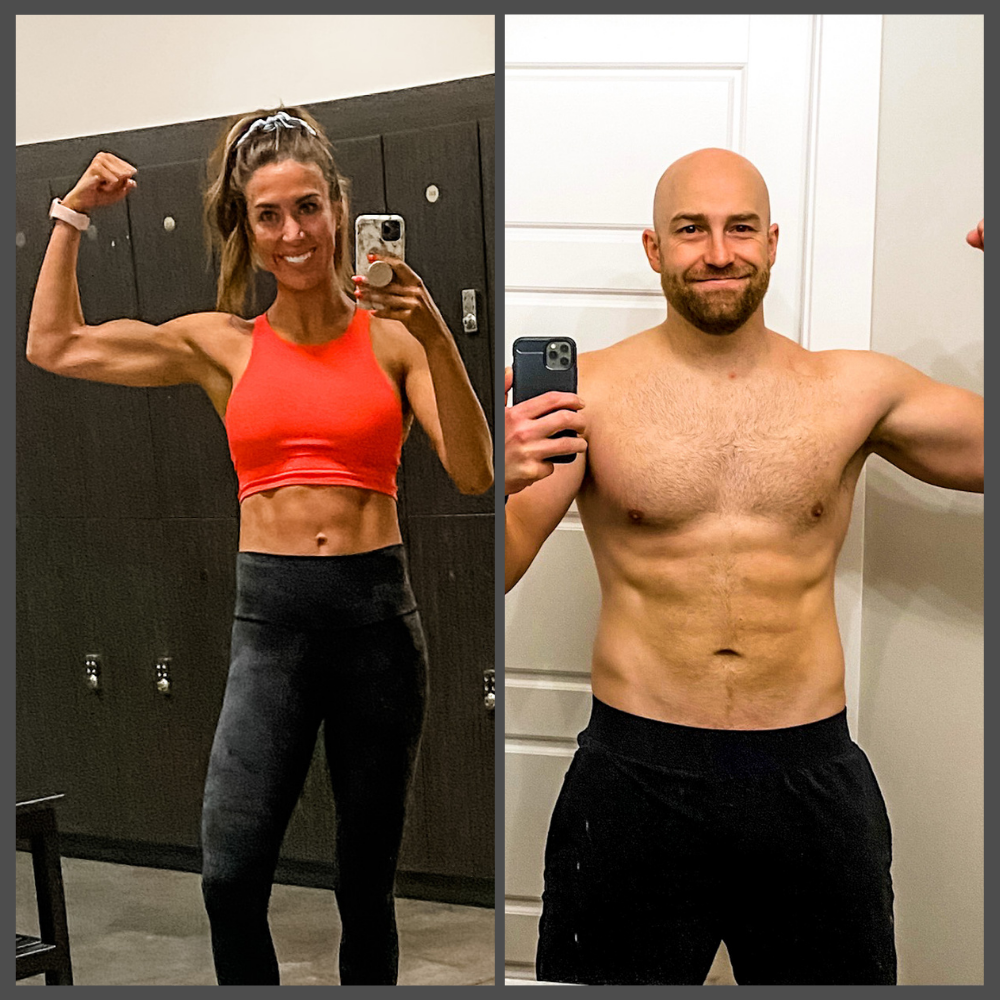 Now I'm sharing these recipes to help you feed your family AND
hit your fitness goals

!
TAKE A LOOK AT OUR DIFFERENT PRODUCTS AND FIND THE BEST SOLUTION FOR YOU :
Meal Planning App & Recipes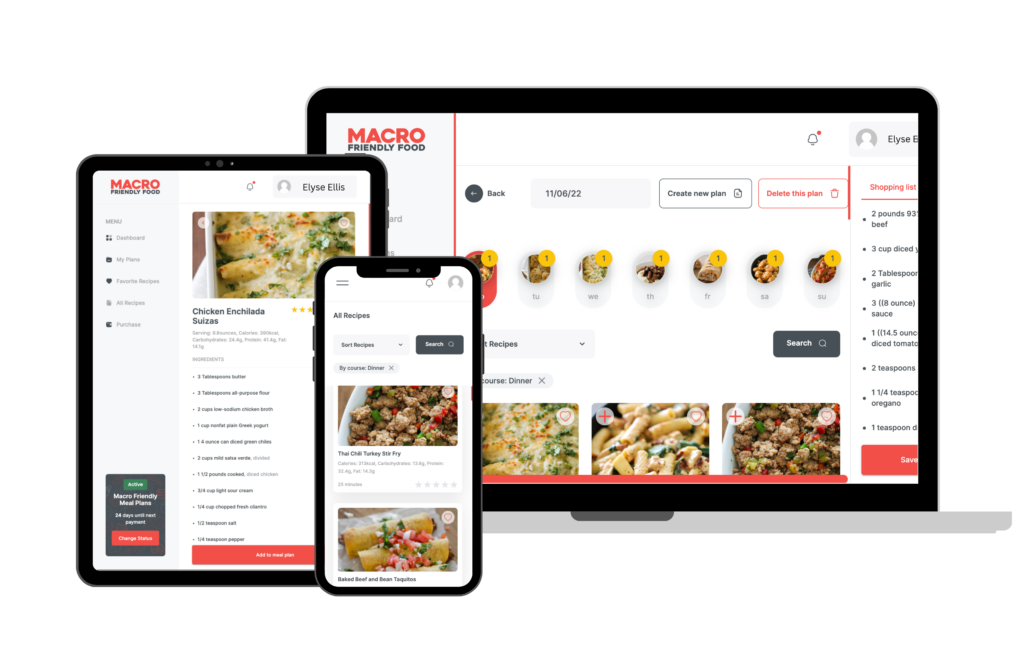 Join over 20,000+ happy subscribers and get access to over 800+ macro-friendly recipes PLUS new recipes added every month.
Cookbooks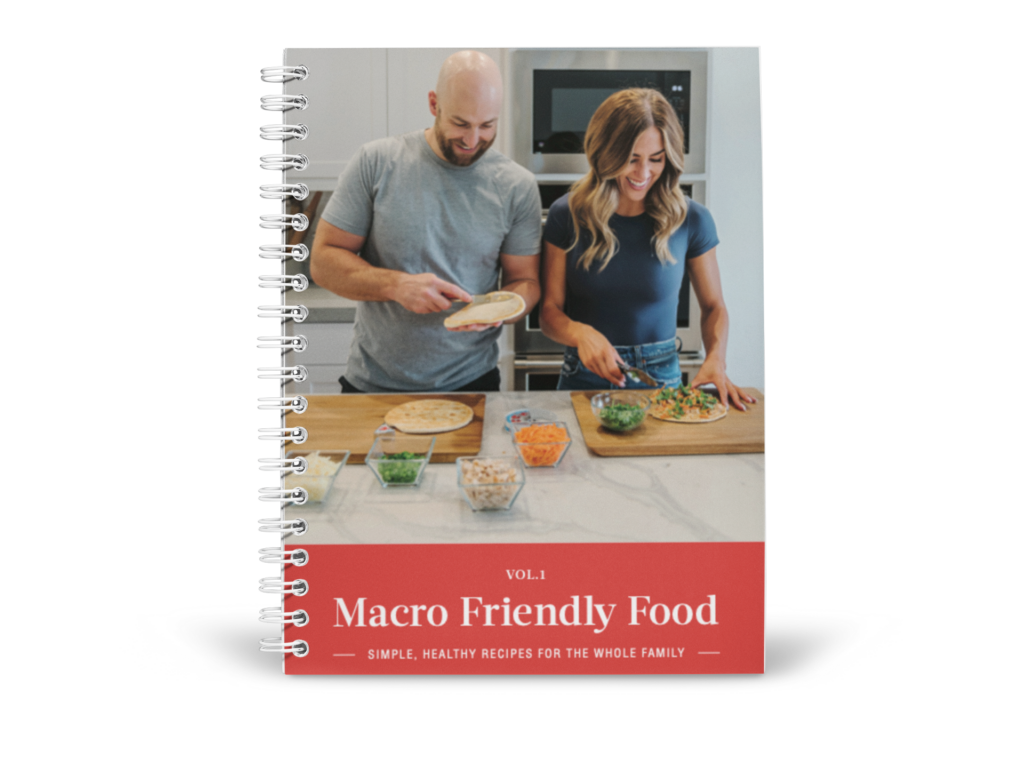 Purchase our hard copy cookbook with 101 of our most popular recipes OR choose one of our eCookbooks.
Meal Plan Printouts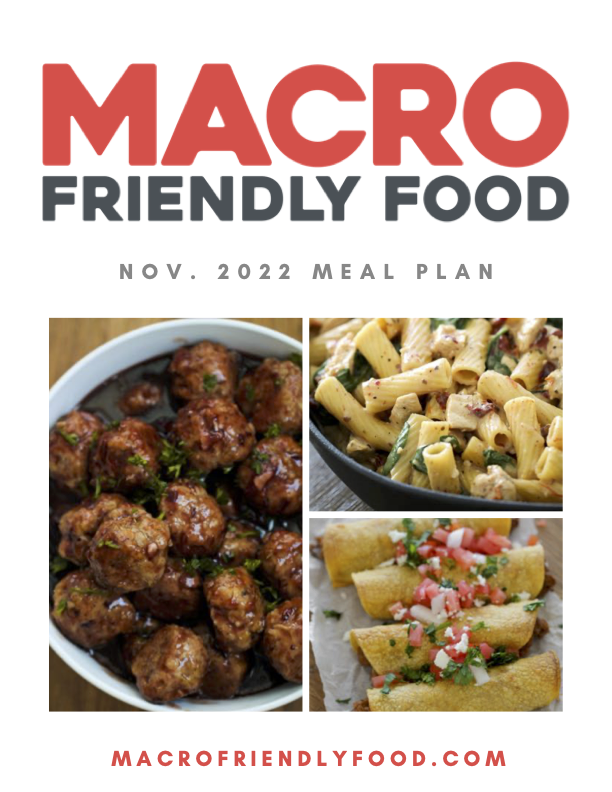 Try some of our past, print-friendly meal plan PDFs.
See what our customers are saying!
TOP FAQs:
HOW DO I CALCULATE MY MACROS GOALS?

Immediately after signing up you should receive an email containing your login credentials. That's how you'll log into your account on macrofriendlyfood.com as well as the app at macrofriendlyfood.app.
The first day of every month we will publish 12 new recipes. The recipes can be found and used in the app or downloaded/printed from your account on our website.
You can access and log into the app by going to macrofriendlyfood.app. Within the app you can create your own meal plans. You can sort the recipes by course type, year, or month. You can search by keyword or ingredient. You can add recipes to your list of favorites. And you can save your meal plans and use them on any device. For more detailed instructions on how to use the app please click here.
You can log into your account at macrofriendlyfood.com/my-account/downloads/ to view, download, or print the meal plan printouts that are available to you based on your subscription(s).
We know some people prefer pen and paper so if the meal planning app is not your thing, we've included 4 weeks worth of meal planning pages that you can fill out at the end of the PDF printout. This way you can select which recipes you want to make each week and stay organized.
If you don't want to use the shopping list feature in the app, we've also included shopping list pages that are organized by category (ie produce, dry goods, meat, etc) in the PDF printout.
HOW LONG WILL I HAVE ACCESS TO THE APP AND PRINTOUTS?

You will have full access to the app and all the meal plan printouts that are published from the time you sign up until the time you cancel your subscription.
Once your subscription has ended you will no longer have access to the app or the meal plan printouts in the downloads area of your account, but you are welcome to use any meal plans you downloaded or printed during your active subscription.
WHAT FORMS OF PAYMENT DO YOU ACCEPT?

We accept all major credit cards.

Your security is very important to us.

Our website is fully encrypted with the latest SSL standards.

We never store any payment information on our website or servers.

All payments are run through Stripe. Stripe is certified to PCI Service Provider Level 1. This is the most stringent level of certification available in the payments industry. To accomplish this, they make use of best-in-class security tools and practices to maintain a highest level of security.
ARE THERE ONLY DINNERTIME RECIPES?

Our main meal plan offering is geared toward family dinnertime, but we also have an annual plan for breakfast, lunch, and snack recipes that can be purchased here: Breakfast, Lunch, and Snacks

If you sign up for the breakfast, lunch and snacks plan you will be able to use those recipes in the app and you'll receive 60 new breakfast, lunch, and snack recipes every year.
AM I LOCKED INTO A CONTRACT?

We currently offer two subscription billing intervals, monthly and quarterly. You can cancel your subscription at any time from your account or from the account settings area in the app and it will go into "pending cancellation" until the end of your billing period (monthly or quarterly.)

At the end of your billing period, your subscription will not renew and you will no longer have access to the meal plans in your account.